OpenScape Business / OpenScape Office / HiPath 3000 Phone Systems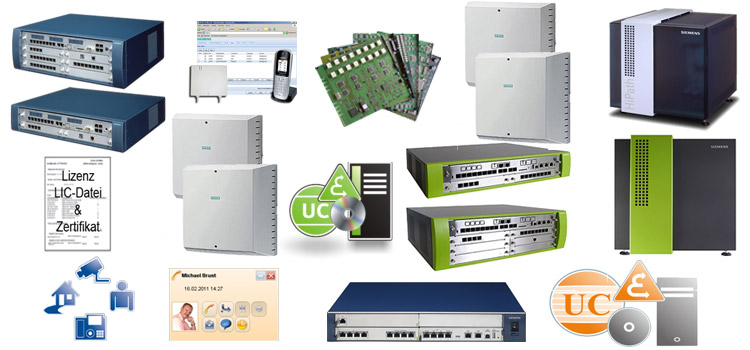 Unify, formerly Siemens Enterprise Communications
Unify GmbH & Co, KG – this is the name of Siemens Enterprise Communications GmbH & Co. KG.
Munich, Germany and New York, New York, Oct 15, 2013

The innovative communications solution for medium-sized enterprises.
HiPath 3000 - leading converged communications platform
OpenScape Business - All-in-one UCC solution with TDM and IP support for Small and Medium Business - OpenScape Business offers SMB enterprises the answer to their demands in one solution, providing the easy way from Voice to UCC, from hybrid TDM to full IP, incl. Web Collaboration, voice and fax message boxes, notification service, mobility, a Multimedia Contact Center and presence status functions. As standalone system up to 500 subscribers and in networked systems up to 1000 subscribers can be connected.
---
Show 1 to 20 (from a total of 524 products)