CPS Warranty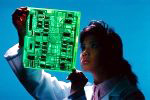 ...the proven quality alone is a part of the CPS-refurbished concept. Our test procedures ensure a high standard on all refurbished products.

Therefore, we grant to all of our products 12 months warranty.

Many products from manufacturers no longer are actively marketed to, as well as current products are available from stock.

Through the use of refurbished products can cost a company of the investment are significantly reduced.

This result in a low-cost alternative is also for start-up companies to enter into a modern communications technology. We test, clean, and used to revise and office equipment, telephone systems, assemblies, devices and accessories.

The products have an equivalent to the processing of visual appearance, the same reliability and quality as new devices. We will send you all the options of either original systems - components (directly from the manufacturer, if still available) or from our own used parts stock (of course with a 12-month warranty).

You have our word that you don't fall into any cost trap or get bait advertising.

Service will be handled fairly and in partnership with you. Basically, all services are billed on efforts and not according to records.