Purchase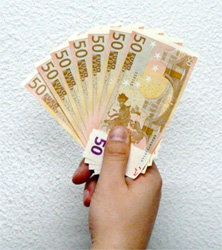 Money Wanted ?...we buy UNIFY/Siemens used or unwanted telecom equipment!
Your unwanted telecom equipment could be worth Euros€€€€€€. We look to buy used, surplus, or redundant equipment. We also buy large quantities from bankruptcy, insolvency, leasing returns.
Unify/Siemens Systems, phones, parts all wanted

Unify/Siemens license

We buy and ship worldwide
Instant bid for your equipment
Private companies, liquidators, major corporations all welcome
We buy only the following products:
Unify OpenScape Business OSBiz X1, X3, X5, X8
Siemens HiPath 3300 3350 3500 3550 3800 4000
OpenStage Series
OpenStage TDM 15T, 20T,30T, 40T, 60T, 80T in ice-blue and lava
OpenStage HFA & SIP 10 15 40 60 80 in ice-blue and lava
OpenScape Deskphone Series:
OpenScape Deskphone IP 35G & 55G
optiPoint-Series in HFA and SIP
optiPoint 410, 420, 500 in arctic and mangan,
OptiSet, ONLY Optiset Memory in black and warmgray
OpenScape Business, HiPath & Hicom Cards Boards
Unify/Siemens License on CLS:
Notice: Only for Reseller
We buy unused Siemens/Unify licenses you have stored on your server.
Fair prices for your unused licenses.
Please send your list with your licenses and earn quick and easy extra money!
Files with following file suffix will be removed for safety reasons from our mail server:
.bat .com .dll .exe .pif .scr .vbs .zip
Please contact our team at CPS send an:


or Fax +49644138330-89 with products description, quantities and your price idea. We are contacting you as soon as possible.